Everything out there is Fandom

This story is a fanfiction, meaning it is a theory of what might have or might happen. You might be surprised of the authors point of view.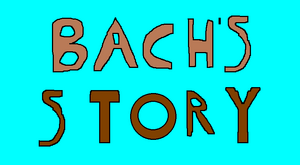 Bach's Story is a fan-fiction written by MarioFan65. This story is about an elephant seal named Bach who make his appearance in Happy Feet: The Videogame (GBA Version) and it will tell you about his past.
Characters
Edit
Bryan
King
Doctor (minor)
Bosh
Liam's mother (mentioned)
Chapter 7: It's About Time
Chapter 8: Things Get Worse
Chapter 9: Defeat Bosh
Chapter 10/Epilogue: The New Beachmaster
The story take place within the movie universe and not the game universe where Mumble first meet Bach in the GBA version of the Happy Feet game.
This is MarioFan65's first Happy Feet fan-fiction to not feature penguins.
This is MarioFan65's second fan-fiction to not feature the main character Mumble, the first was The Story of Terry the Penguin.
Ad blocker interference detected!
Wikia is a free-to-use site that makes money from advertising. We have a modified experience for viewers using ad blockers

Wikia is not accessible if you've made further modifications. Remove the custom ad blocker rule(s) and the page will load as expected.