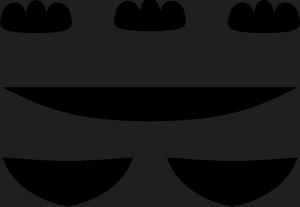 Dark Cloud Land is a evil cloud world located up in the planet "Earth" and it is also located in the east of Antarctica. It act as a evil counterpart to White Cloud Land, inhabitant by dark clouds.
Appearances in Fanfictions
Edit
Here are all the fanfictions that this location makes an appearance in that are on this wiki:
Known Members
Edit
It will not return in all fan-fictions and in some fan-fictions, it will be mentioned.