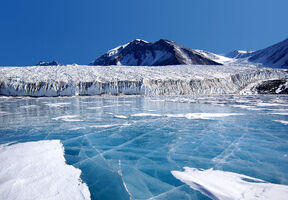 Lake Fryxell is a lake 4.5 kilometres (2.8 mi) long, between Canada Glacier and Commonwealth Glaciers at the lower end of Taylor Valley in Victoria Land, Antarctica.
Description
Edit
This place appears as the 32th episode in MarioFan65's fan game, Happy Feet Saga.
Ad blocker interference detected!
Wikia is a free-to-use site that makes money from advertising. We have a modified experience for viewers using ad blockers

Wikia is not accessible if you've made further modifications. Remove the custom ad blocker rule(s) and the page will load as expected.