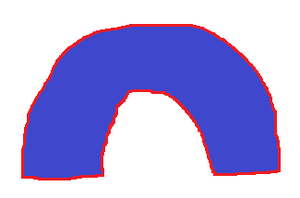 The Rainbow Scale is an element in the Rainbow World levels in Happy Feet Saga, where the main mascot of Rainbow World, King Rainguin, an adélie penguin, balances on the rainbow scale in the levels.
On the rainbow scale, on either side, there are two different music notes. Players must get them in equal quantities, or else King Rainguin will fall and the level will be failed. There are 2 exceptions to this rule: a) when your last move fulfills the clearing condition for Ice Cube Levels and Broken Notes Levels or b) when it is the move before Rainbow Struck takes effect. The rainbow meter is filled after a certain number of moves made by the player, which varies per level.
In the game, the scale is upside down, but in the artwork, it is not upside down.
Ad blocker interference detected!
Wikia is a free-to-use site that makes money from advertising. We have a modified experience for viewers using ad blockers

Wikia is not accessible if you've made further modifications. Remove the custom ad blocker rule(s) and the page will load as expected.