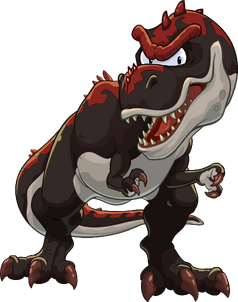 Zorry is a black male tyrannosaurus and the main antagonist in MarioFan65's fan-fiction, Club Penguin And Happy Feet The Crossover 2. He lives in the Prehistoric times of Club Penguin and he is the ruler of the dinosaurs and his ememy is Dinoy.
Ad blocker interference detected!
Wikia is a free-to-use site that makes money from advertising. We have a modified experience for viewers using ad blockers

Wikia is not accessible if you've made further modifications. Remove the custom ad blocker rule(s) and the page will load as expected.